what is a continental breakfast, continental breakfast, continental breakfast chair, continental breakfast art
There's a chair on TikTok And Social Media that has gone viral, and left viewers pretty confused…
In the videos, the uniquely-shaped chair can be seen as women in suits climb onto the structure and sit in a strange position that doesn't look comfiest.
The chair was created by artist Anna Uddenberg as part of an art installation by Meredith Rosen Gallery in New York where it was on display from March to April 2023.
The Swedish, Berlin-based artist who often explores "the merging of the body and self with technology" was for this piece inspired by "anesthetic armature of our increasingly automated environment and distorts it into sexualized pseudo-functional sculptures," according to a press release.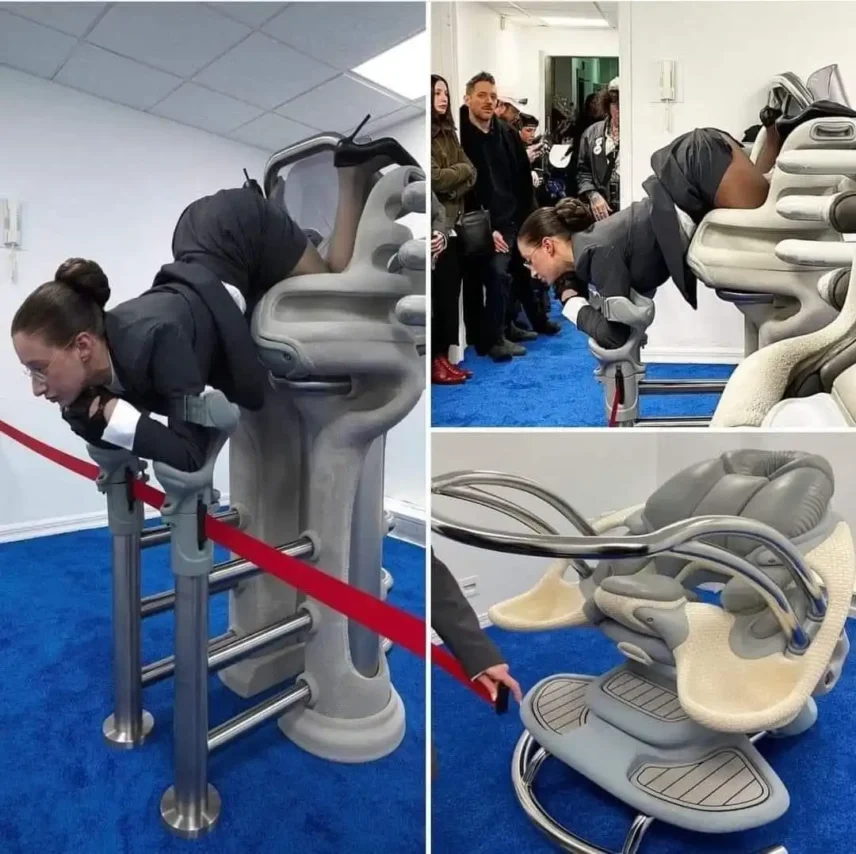 "Similar to a BDSM contractual agreement, the body is wilfully supported, entrapped, pampered and ultimately rendered useless, all while on view for public consumption."
When it comes to the name of the installation – "Continental Breakfast" – it "speaks specifically to the body as an asset to modify, control in order to relinquish autonomy to user-friendly technologies,"
The strange seat takes aesthetic influence from airline seats, hospital architecture and hotel design, since "the sculptures express a hyper-functionality inaccessible to human use."